Explosions in the Sky's new EP
From the
Explosions in the Sky
website:
Our EP for the Travels in Constants series has also just come out. All the mailorder copies are now sold out, but we will have lots of them on tour with us. To learn more about this record please go to temporaryresidence.com.

We can only assume that it will be available on various file sharing sites soon, so please feel free to download it

.
Explosions In the Sky - Travels In Constants Vol.21: The Rescue
[megaupload]
pass: leafhouse.blogspot.com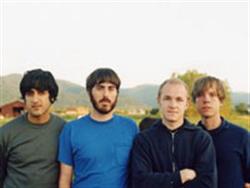 The Explosions in the Sky website mentioned that they are currently working on a new album which will be out sometime in 2006. Also their debut album
How Strange, Innocence
, which was originally sold as few hundred CD-Rs, has been reissued by
Temporary Residence
available for just $12. Lastly, they are currently on tour with mostly Eurpean dates accompanied with stops in NY and LA. Check out
their site
for more details.